Good Agent
My dealings with Matt were good from start to finish. He kept me well informed though the complete sales process and we found him easy to get hold of no always returned calls. He was professional as you would expect from a creditable member of a credible team.
- Andrew & Julie
Albany Creek
Matt knows his market...
This is our second time dealing with Matt, this time it was as a seller . Being born & bred in the area, Matt knows the market. He helped us to set a realistic price based on his knowledge & experience & our expectations. Our house was under contract in less than 48 hours. I don't think you can get much better than that. Couldn't recommend him enough.
- Betsy
ALBANY CREEK
Awesome Agent
Matt is a very dedicated, helpful, friendly agent. He is very easy going and nothing is too much trouble for him. We would recommend him for a hassle free sale of your house.
- John & Jan
Albany Creek
Great Agent
Goes above and beyond with service, communication and follow up.
- Peter & Debbie
Eatons Hill
Very authentic and great communicator
We had a wonderful experience purchasing our home through Matt. From the moment we met Matt he came across as a genuine, knowledgeable & friendly person. Matt assisted us through the process of negotiation to sale with clear, timely communication and was a pleasure to deal with. We would highly recommend Matt as an agent.
- Adam & Nicole
Eatons Hill
EXCELLENT PROFESSIONALISM
Annette Jackson is a very friendly and courteous person who shows excellent professionalism in her job. Nothing is too much trouble for Annette and she was always in contact with us to keep us up to date with what was happening. Annette is unpretentious and very trustworthy.
She sold our house on day 1,2 days before Christmas for a very good sale price and exceptional contract conditions. Thank you, Annette, thank you.
- GARY & MICHELE BATHIS
ALBANY CREEK
An Agent You Can Trust
I would recommend Matt in a heart beat. Extremely professional in his approach and was true to his every word. Matt exceeded our expectations as a selling agent and has been extremely helpful to us as buyers. Thank you Matt for making this a very simple and stress free transaction.
- Cheryl
Warner
Communication is key
Matt is good honest, local agent who's strength is that he continues to communicate all aspects of the sale process. Thank-you for your awesome work in selling our home Matt.
- Mark & Kate
Petrie
Efficient, Responsive & Professional
Matt successfully found a suitable buyer with an acceptable offer for my property in Bald Hills. The property was only listed for a few days before Matt had received the offer. With Matt's negotiating skills, the offer received matched my expectations.
- Clint Buchanan
VERY PROFESSIONAL
We just wanted to pass our thanks onto Annette, who recently sold our lovely acreage home. She was always very professional, helpful, diligent and truthful, with a smile on her face.
We found her very easy to get along with and extremely knowledge about the real estate market in our area. Annette also contacted us after every open home or private viewing with feedback, whether good or bad along with suggestions to improve issues for future viewing's enabling us to achieve the result we needed so we could follow our dream of moving to America.
We would recommend Annette to anyone looking to sell and we have just listed our rental property with her.
- Joy and Werner Bodsworth
Bunya
Excellent Agent!
Matt Timms was highly professional, provided very prompt communication, and was extremely approachable. He was fair in all dealings given he was representing the seller. Highly recommended!
- Jodi & Martin
Petrie
Matt is one of the best agents I have dealt with
Matt is one of the best agents I have dealt with. Great communication and went above and beyond when it came to the sale of my property in Albany creek. Highly recommended.
- Nelson
"THE MAGICIAN"
I have known Annette Jackson for some years in the capacity of property manager (principal) and sales agent and whom I now refer to as "the magician". During this time Annette found me excellent tenants before the property was even advertised, sold my property within 8 days above the list. With an unforeseen situation, I was then faced with an empty for a few months before settlement, the 'magician' then found me short term tenants (once again, not even advertised). I found Annette to have generous amounts of integrity, empathy, and sincerity. Nothing is too much trouble (no matter how many questions you ask) and has subsequently educated me to make sensible decisions as a Rockie property owner/landlord. If you are lucky enough to have Annette on your side you're a winner!!
- Adrienne Glenister
EATONS HILL
Well recommended agent AAAA++++
Matt sure did put the time and effort into getting the best result for my property I cant thank Matt enough. Cheers Matt its been a pleasure.
- Jason
Lawnton
Matt's just a phone call away
We recently purchased our property in Eatons Hill and after talking to so many smart-ass agents, it came as a refreshing change to deal with someone as relaxed a Matt. He knew the market, the neighborhood, wasn't pushy and was happy to offer any advice with regards to the property. And he was only a phone call away, that was the best part about Matt, always available even on weekends at times. I must add, though he was the seller's agent, at times I thought he was actually my agent too because of the tremendous support he offered right through till settlement.. and afterwards.. We highly recommend Matt Campbell.
- Mithun
purchasing property
Thanks Matt, great assistance during the whole process.
- David Scholz
Strongly recommended
It was great to see an enthusiastic real estate agent with a completely exuberant attitude. His constant communication and follow up was simply outstanding. Matt found the right buyer and did everything he could to help myself and the buyers out. I would recommend Matt Campbell to anyone that is considering selling their property to phone Matt now.
- Craig Carruthers
Great service and very trustworthy
We came to Matt needing to sell our investment house, which was tenanted under a lease. Matt managed the whole process in a very capable and professional and timely manner, with a great result for everyone involved. Thoroughly recommend Matt!
- John
Amazing knowledge of the local area
We had been looking for our forever home for quite some time, and thankfully Matt was the agent selling the house we fell in love with. Being a local himself, Matt has an amazing knowledge of the local area and a realistic perspective when it comes to the market. He was very helpful during the process of the purchase, and always available to answer any questions we had. Nothing was too much trouble for Matt. Highly recommend him, and would happily do business again.
- Sheri Adams
fabulous!
The majority of the communications were managed inter state and Matt went above expectations - fabulous!
- Robert Sutherlan
Professional team
I recently sold my house. It wasn't all plain sailing until I changed Real Estates and contacted Peter Campbell Realty, Albany Creek to list my property. I would strongly advise potential sellers to contact Matt at Peter Campbell Realty first, if you want a professional team to market your most valuable asset. I found Matt to be hardworking and honest in his approach to successfully obtaining a sale for my house. Matt is very hands on and kept me advised at all stages throughout the sale. His many years of experience proved invaluable in obtaining a sale. I am more than happy to speak to a prospective buyer or seller in support of Matt from Peter Campbell Realty.
- Rod Browne
Trust the Process, get a Good Result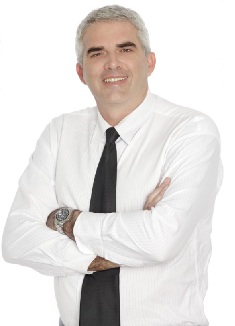 We selected Matt based on his reputation in the district and his record of sales achieved in our immediate area. As vendors, price achieved was always going to be more important than the time taken to achieve a result. Matt ensured that we were not bothered by time wasters and bargain hunters. While it took five months to achieve a result, we were delighted with the sale price and very short time to settlement.
- John Marilyn
Very helpful in the sale of my property
I found Matt to be very helpful in the sale of my property. He was easy to communicate with, and his market evaluation of my property was very accurate. I would not hesitate to recommend Matt to any prospective sellers.
- Ian Ryan
Great outcome from property sale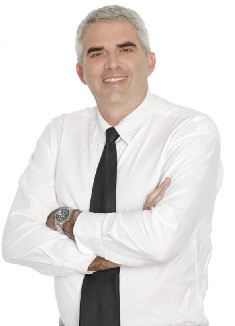 Matt Campbell and his team achieved the best possible outcome in the sale of our property in Albany Creek. The team was highly professional in all aspects of the sale and we highly recommend them to future clients.
- Wayne
Matt Rocks
Matt always goes above & beyond whenever I have dealt with him.
- Andrew Rogers
Great Sale and a Great Agent
Of the five agents I went to Matt Campbell was the most knowledgeable, truthful and overall an excellent agent. I chose him because he was the only to provide an honest estimate of the current value of our house. Others would only give fuzzy answers. Matt's local knowledge and contacts re potential buyers was exceptional. His advice ensured that the house was sold for a very good price well above the going rate for like properties and above our expectations. You could not wish for a better agent as our house was sold in a day, contract signed the following day. Would have great pleasure in recommending him to anyone. If needed happy to discuss with genuine clients of his, he has my phone number. You could not find better in the area.
- Ted catherine
Very down-to-earth and easy to communicate with
Matt Campbell recently sold my house at Everton Park, Brisbane. From the start he was very down-to-earth and easy to communicate with. The photos were great and couldn't believe it when the house went under contract even before an open house inspection ! I would recommend Matt Campbell, especially if you are looking for an honest and straight talking real estate agent. I would certainly do business with him again.
- Danielle Hoffman
10/10 estate agent!!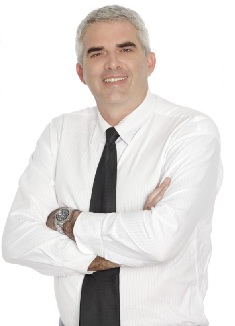 Matt kept me informed and up to date throughout the sale. The company was a pleasure to deal with during and after the sale to ensure everything was ok with the property. Excellent suburb knowledge and experience. 10/10 estate agent!!
- Michael Christopher
Honest, commonsense, genuine approach
When it came to selling my mothers home we needed someone who would understand the difficult task of selling the 'family home'. We interviewed a number of local agents and chose Matt to sell the house because of his honest, commonsense, genuine approach . From day one Matt was considerate of our needs, helpful and totally open with us, providing regular, meaningful feedback. He displayed a commitment to our sale, providing accurate local market advice, and backed this up by regular 'open house' exposure. We have no hesitation in recommending Matt to anyone wanting to sell (or buy) a property.
- Robert Ferguson
VERY IMPRESSED
We first came into contact with Annette as buyers. We were so impressed with her client services, we have since listed 2 properties for sale with Annette. In all our dealings, we have been impressed with her honesty and integrity plus her willingness to do everything necessary to see a sale complete. Annette makes it her job to know the product that she is selling and this impressed us both as buyers and as sellers.
Annette had solid contracts on both our properties within he first 2 weeks and after that everything was just a breeze because of our agent. Always ready to follow up, nothing was too much trouble and always keeping us up to date. We would have absolutely no hesitation in recommending Annette.
- David and Kristy Bowers
ALBANY CREEK
EXCELLENT SERVICE
Annette sold our place in Albany Creek in an amazing 48 hours right on Christmas Eve and she sold us into our dream acreage property on Cashmere. She was fantastic to deal with & I would (& I have) recommended her to anyone. Thank you, Annette, for your excellent service & professional attitude. Thank you for always going out of your way to follow up calls, messages, questions, nothing was ever too much trouble and she really made us feel like nothing was a hassle and nothing was ever too hard. We are so glad that we met Annette and decided to sell with her. What could have been a stressful drawn out process was actually easy and fast with exceptional service, fantastic sale result which made it a pleasant experience.
- Grace Helmes
ALBANY CREEK & CASHMERE
Good old fashioned customer service
Good old fashioned customer service is something both Karl and I strive for with our own companies and clientele, and we were honestly shocked to have finally received this whilst buying a property listed by Matt Timms. We have often purchased properties and we have been made to feel like another number, this was not the case in this instance. Matt made the purchasing process effortless. So much so, that I am certain to list my properties with him in the future as I now know from this experience I can trust in a stress free, easy, professional settlement.
Thank you once again. My mother is very pleased with the property and her new tree.
- Karl & Nikki
Albany Creek
Awesome Agent
" We had high expectations from selling our house with our chosen agent, and from the first moment I emailed through a query, within minutes I had a response after hours from Matt. We were pleasantly surprised and from that moment on the communication throughout the whole process was impeccable.
After meeting Matt, we felt relaxed and actually enjoyed our time going through the motions. We appreciated the efforts of Matt going out of his way to meet us anywhere face to face to give us the news that the house was ours! Matt went above the call of real estate duty during our pre-inspection day in making sure everything was perfect even by coming out for this we are forever grateful.
Matt went above and beyond in keeping the communication lines open at all times during the settlement period and even met us to give us the keys where we were at the time with unexpected gratitude. Matt also has kept in contact and is invested even after the settlement time has passed to see how our renovations are going with his lovely wife.
We are intending on staying in our lovely home for a long time to come, and we will without a doubt be finding Matts number out of the archives to sell when the time arises.
Thanks you again Matt, your honesty and above the standard call of duty is a rarity in the real estate game and we feel blessed and forever grateful for your efforts and just being a nice bloke.
- Jason & Anna
Murrumba Downs
Very Happy
From my first correspondence through to the sale of my house and the finalization of everything I found Matt to be a person who was knowledgeable thoughtful and put you at ease. I am very happy in every aspect and will recommend him.
- Joanne
Kallangur
Great Agent
Great Fair Real Estate Agent
- Melody
MATT TIMMS IS A WONDERFUL REAL ESTATE AGENT
Matt Timms handled the sale of my property lately. He was very efficient and kept me up to date almost every day on how sales and enquiries were going. He is a down to earth honest guy who made this hard process easier for me to work through. He worked very hard from start to finish to ensure that I got the best deal possible and his friendly nature ensured that I felt at ease at all times. Matt also had a contract on my property within 14 days so that is a testament as to how hard he works. I would highly recommend Matt to anyone needing a real estate agent. He is top knotch!!!! Well done and thank you very much for all your hard work Matt. It is greatly appreciated!!!
- Robyn
Windsor
Matt Timms is the best real estate agent
Jason and I have been extremely pleased with Matt Timms attentiveness, communication, honesty and advice throughout the process of buying our new family home We had been looking for our first family home for some time and I just about had enough. I found it hard to get agents to call me back and also work outside standard work hours. My husband called Matt Timms after getting his number from friend. Matt arranged for us to have a look at a property at 6pm the next afternoon. That property was not right for us but Matt continued the search with letter drops and cold calling potential sellers. We have now been in our home for a couple of weeks and Matt has touched based a couple of times just to ensure we have moved in comfortable. We feel that Matt truly went beyond the general duties of a real estate agent with thorough follow ups and also reporting back to us of different properties. Thank you Matt for all your hard work we could not be happier
- Jason & Jodie
Cashmere
Matt Timms - Excellent to work with
It was an absolute pleasure to work with Matt. He showed consideration for both the seller and myself, the buyer, which made the process very smooth, efficient and easy, overall. He provided the right advice when asked and wasn't too pushy which I appreciated, being a first time buyer. I would not hesitate to ask Matt or Chris to represent me if I was selling at any time in the future. Keep up the great work.
- Jamie
Windsor
GREAT RESULTS!!
Annette, Ada and I would like to thank you sincerely for your friendly professionalism and understanding in the sale of our home in Harley court. From day one your appraisal of our property was spot on with the great result that we achieved. A result that was many tens of thousands of dollars more than what other agents told us they would get for us.
FANTASTIC!!!
You held many open homes which is where our buyer came from and your marketing package was excellent value also helping us to achieve our 'great result'.
In closing, we were both extremely happy with the service you and your office provided. We have already recommended you to at least 2 prospective sellers in our area. Thank you, Thank you !!
- Ada and Brian Smith
EATONS HILL