About
Matt Campbell was raised & educated in Albany Creek and is the fourth-generation Albany Creek resident and second generation Real Estate Agent.
He has had extensive experience in all aspects of real estate including property management, residential & commercial sales & leasing.
Matt is a people person and has many local clients with whom he has built strong relationships with over the years and these relationships have created numerous referrals & repeat business consistently from the same clients over many years.
Matt has sold hundreds of properties across Northside of Brisbane over a 25 year Period and has been involved actively with the management of a large volume rent roll.
We provide exceptional personal service to new & existing clients across the Brisbane Northside with a dynamic and proactive service to our clients.
I look forward to helping you maximize the sale or management of your home today.
Contact
Properties listed by Matt Campbell
"Matt knows his market..."
This is our second time dealing with Matt, this time it was as a seller . Being born & bred in the area, Matt knows the market. He helped us to set a realistic price based on his knowledge & experience & our expectations. Our house was under contract in less than 48 hours. I don't think you can get much better than that. Couldn't recommend him enough.
- Betsy
ALBANY CREEK
---
"Efficient, Responsive & Professional"
Matt successfully found a suitable buyer with an acceptable offer for my property in Bald Hills. The property was only listed for a few days before Matt had received the offer. With Matt's negotiating skills, the offer received matched my expectations.
- Clint Buchanan
---
"Matt is one of the best agents I have dealt with"
Matt is one of the best agents I have dealt with. Great communication and went above and beyond when it came to the sale of my property in Albany creek. Highly recommended.
- Nelson
---
"Matt's just a phone call away"
We recently purchased our property in Eatons Hill and after talking to so many smart-ass agents, it came as a refreshing change to deal with someone as relaxed a Matt. He knew the market, the neighborhood, wasn't pushy and was happy to offer any advice with regards to the property. And he was only a phone call away, that was the best part about Matt, always available even on weekends at times. I must add, though he was the seller's agent, at times I thought he was actually my agent too because of the tremendous support he offered right through till settlement.. and afterwards.. We highly recommend Matt Campbell.
- Mithun
---
"Very down-to-earth and easy to communicate with"
Matt Campbell recently sold my house at Everton Park, Brisbane. From the start he was very down-to-earth and easy to communicate with. The photos were great and couldn't believe it when the house went under contract even before an open house inspection ! I would recommend Matt Campbell, especially if you are looking for an honest and straight talking real estate agent. I would certainly do business with him again.
- Danielle Hoffman
---
"10/10 estate agent!!"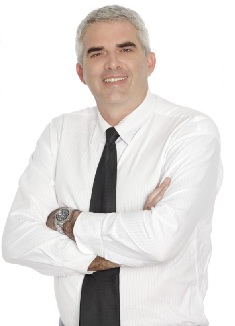 Matt kept me informed and up to date throughout the sale. The company was a pleasure to deal with during and after the sale to ensure everything was ok with the property. Excellent suburb knowledge and experience. 10/10 estate agent!!
- Michael Christopher
---
"Trust the Process, get a Good Result"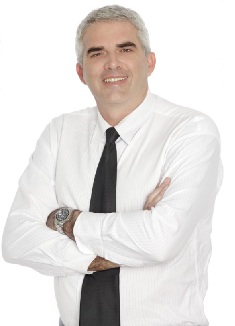 We selected Matt based on his reputation in the district and his record of sales achieved in our immediate area. As vendors, price achieved was always going to be more important than the time taken to achieve a result. Matt ensured that we were not bothered by time wasters and bargain hunters. While it took five months to achieve a result, we were delighted with the sale price and very short time to settlement.
- John Marilyn
---
"purchasing property"
Thanks Matt, great assistance during the whole process.
- David Scholz
---
"Great outcome from property sale"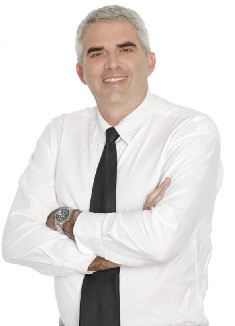 Matt Campbell and his team achieved the best possible outcome in the sale of our property in Albany Creek. The team was highly professional in all aspects of the sale and we highly recommend them to future clients.
- Wayne
---
"Strongly recommended"
It was great to see an enthusiastic real estate agent with a completely exuberant attitude. His constant communication and follow up was simply outstanding. Matt found the right buyer and did everything he could to help myself and the buyers out. I would recommend Matt Campbell to anyone that is considering selling their property to phone Matt now.
- Craig Carruthers
---
"fabulous!"
The majority of the communications were managed inter state and Matt went above expectations - fabulous!
- Robert Sutherlan
---
"Amazing knowledge of the local area"
We had been looking for our forever home for quite some time, and thankfully Matt was the agent selling the house we fell in love with. Being a local himself, Matt has an amazing knowledge of the local area and a realistic perspective when it comes to the market. He was very helpful during the process of the purchase, and always available to answer any questions we had. Nothing was too much trouble for Matt. Highly recommend him, and would happily do business again.
- Sheri Adams
---
"Great service and very trustworthy"
We came to Matt needing to sell our investment house, which was tenanted under a lease. Matt managed the whole process in a very capable and professional and timely manner, with a great result for everyone involved. Thoroughly recommend Matt!
- John
---
"Very helpful in the sale of my property"
I found Matt to be very helpful in the sale of my property. He was easy to communicate with, and his market evaluation of my property was very accurate. I would not hesitate to recommend Matt to any prospective sellers.
- Ian Ryan
---
"Professional team"
I recently sold my house. It wasn't all plain sailing until I changed Real Estates and contacted Peter Campbell Realty, Albany Creek to list my property. I would strongly advise potential sellers to contact Matt at Peter Campbell Realty first, if you want a professional team to market your most valuable asset. I found Matt to be hardworking and honest in his approach to successfully obtaining a sale for my house. Matt is very hands on and kept me advised at all stages throughout the sale. His many years of experience proved invaluable in obtaining a sale. I am more than happy to speak to a prospective buyer or seller in support of Matt from Peter Campbell Realty.
- Rod Browne
---
"Matt Rocks"
Matt always goes above & beyond whenever I have dealt with him.
- Andrew Rogers
---
"Great Sale and a Great Agent"
Of the five agents I went to Matt Campbell was the most knowledgeable, truthful and overall an excellent agent. I chose him because he was the only to provide an honest estimate of the current value of our house. Others would only give fuzzy answers. Matt's local knowledge and contacts re potential buyers was exceptional. His advice ensured that the house was sold for a very good price well above the going rate for like properties and above our expectations. You could not wish for a better agent as our house was sold in a day, contract signed the following day. Would have great pleasure in recommending him to anyone. If needed happy to discuss with genuine clients of his, he has my phone number. You could not find better in the area.
- Ted catherine
---
"Great Agent"
Great Fair Real Estate Agent
- Melody
---